Buy the book
UK edition (Amazon) or from publisher (Picador)
US edition (Amazon) or from publisher (Arcade)
US paperback (titled China's New Youth, pub. 2020)
Audiobook (Amazon/Blackstone Audio)


Praise for Wish Lanterns

"Wish Lanterns announces the arrival of a talented young observer of today's China. Alec Ash documents the lives of Chinese millennials with detail, insight, and sympathy, and his book is an invaluable resource for anybody hoping to understand the country's future possibilities"
– Peter Hessler, author of River Town
"Alec Ash has given something miraculous: a living, breathing portrait of China's future—and, thus, a portrait of the world's future. Deeply reported, and alive with the full complications of truth, Ash's chronicle of young lives in China will endure"
– Evan Osnos, author of Age of Ambition
"Alec Ash's book has opened a window in the wall between China and the west for us to see the hopes and fears of these young Chinese who are struggling to build their lives in a world that their parents could never dream of"
– Xinran, author of The Good Women of China
"A gem of a book. Its brief chapters flow like a skillfully crafted set of interconnected short stories, yet all are rooted in the real life experiences of six individuals. An impressive debut book by a writer to watch"
– Jeffrey Wasserstrom, author of China in the 21st Century

"Alec Ash hangs out with China's "post-80s" generations to give us a series of fascinating and insightful snapshots of where the country might be heading"
– Paul French, author of Midnight in Peking
"A beautiful and thoughtful book about the life of young people in China. Alec Ash has succeeded in giving us an intimate and complex portrait of the one child generation. I enthusiastically recommend you to read it"
– Xiaolu Guo, author of I Am China
"A completely novel take on contemporary China. The result is a work of heart-felt reportage and also great suspense, as we wait to learn each character's fate. I couldn't put it down"
– Michael Meyer, author of In Manchuria

"Raw, heartfelt and ultimately inspiring. Ash effortlessly dissolves stereotypes with this refreshing and nuanced portrait of individuals who are shaping the China of tomorrow"
– Rob Schmitz, author of Street of Eternal Happiness

"Alec Ash weaves the joy, heartbreak, drama and trauma of this group, making up a highly realistic, and at times poetic, portrait of the people who will likely have the greatest future impact in the world today"
– Kerry Brown, Professor of China Studies, King's College

"A fascinating mosaic that gives us a wonderfully vivid sense of what it's like to grow up today in China. Alec Ash gives an immediate feel of just how contradictory life is in this dynamic but still unresolved country"
– Orville Schell, Director, Center on US-China Relations
"Through deep dive longitudinal reporting and masterful storytelling, Alec Ash lets readers feel closely connected to the coming of age experience in today's China"
– Eric Fish, author of China's Millenials


Reviews
Wall Street Journal – Howard French
Washington Post – John Pomfret
Financial Times – Jonathan Fenby
Prospect – Rana Mitter
Standpoint – Graham Hutchings
South China Morning Post (from Asian Review of Books)
Author Q&As
New York Times – with Ian Johnson (中文版)
Wall Street Journal – with Teping Chen
Il Libraio (Italian)

Excerpts
Preface (on Chinese youth, at SupChina)
Xiaoxiao (on childhood, at Picador)
Dahai (on netizens, at Lit Hub)
Fred (on politics, at ChinaFile)
Snail (on internet gaming, at Anthill)
Lucifer (on reality TV, at Anthill)
Mia (on generation gaps, at LARB)

Podcasts
Audio
BBC Radio 4 Book of the Week
(archived on Soundcloud)
Videos
TEDx Beijing (also on Youku)


Book talks
London, Oct 5 2016: Asia House, London
Cheltenham, Oct 7 2016: Cheltenham literary festival
London, Oct 13 2016: Westminster University
Oxford, Oct 14 2016: Oxford China Centre
Hong Kong, Nov 11 2016: Hong Kong literary festival
Shanghai, Mar 11 2017: Shanghai literary festival
Beijing, Apr 11 2017: Beijing Bookworm
Zurich, Jan 31 2018: Asia Society Switzerland
Milan, Feb 2 2018: Confucius Institute

Foreign language editions
German (Die Einzelkinder)
Italian (Lanterne in Volo)
Catalan (Senyals de Llum)
Korean (link tk)

Pictures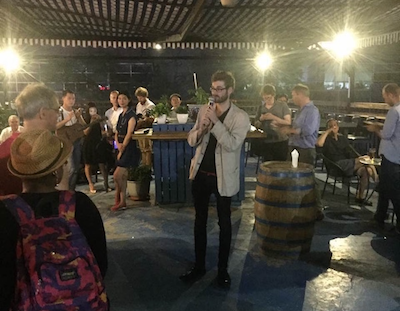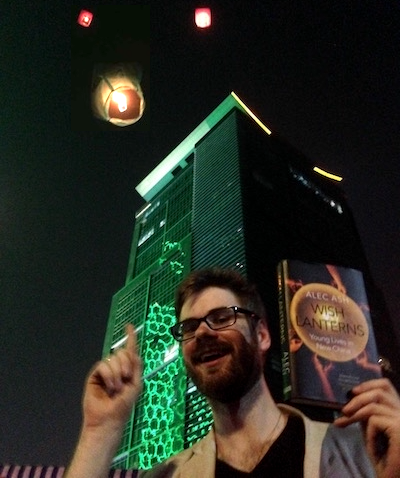 Beijing book launch, with live music from Lucifer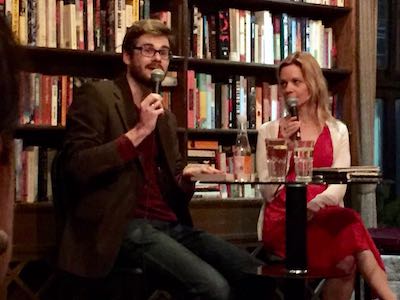 Beijing Bookworm talk, with Christina Larson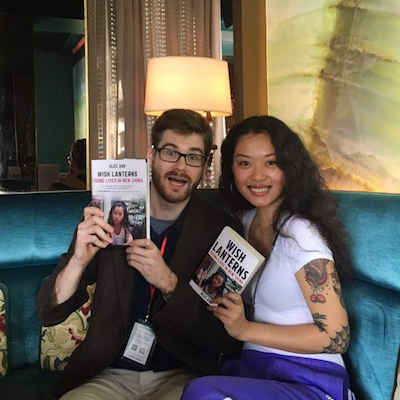 Shanghai Literary Festival, with Mia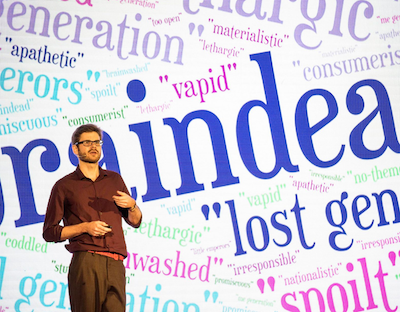 TEDx Beijing talk (see videos above)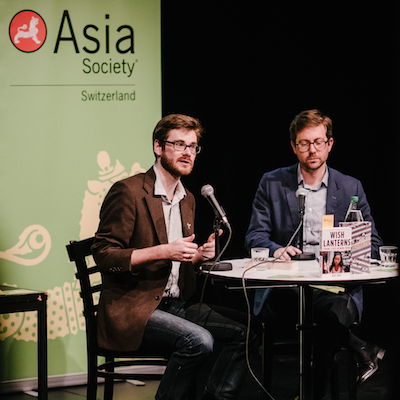 Asia Society Switzerland talk, Zurich