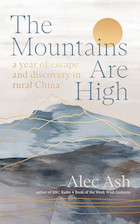 The Mountains Are High (Scribe, 2024)
A reported literary nonfiction memoir relating a year of living in a village in Dali, southwest China, where new 'reverse migrants' fleeing China's cities have come to find an alternative way of life.
Forthcoming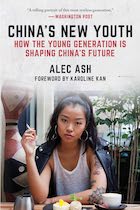 China's New Youth (Arcade, 2020)
A paperback re-issue of Wish Lanterns, with a new title, forward, fresh material, and an afterword updating the lives of the six young Chinese followed in the original book.
With a forward by Karoline Kan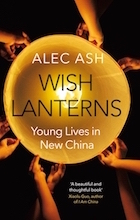 Wish Lanterns (Picador, 2016)
A narrative, literary nonfiction exploration of China's transformative young generation, following the lives of six young Chinese as they struggle to build a future for themselves and their country, including an aspiring rockstar called Lucifer and a Party official's daughter.
A BBC Radio 4 Book of the Week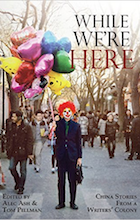 While We're Here (Earnshaw Books, 2015 – editor)
An anthology from the Anthill writers' colony, a mix of nonfiction, fiction and poetry, edited by Alec Ash and Tom Pellman, delving deep into the experience of being a foreigner in China. Ash's chapter is about his hutong neighbours in Beijing.
With contributions from David Moser and Kaiser Kuo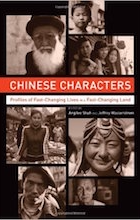 Chinese Characters (University of California Press, 2012 – contributor)
A book of reportage focusing on the human stories behind China's phenomenal growth and social change, also featuring Peter Hessler, Evan Osnos and Ian Johnson. Ash's chapter is about a young Tibetan caught between two worlds.
With a forward by Pankaj Mishra