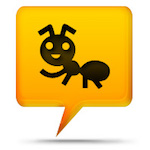 I am founding editor of the Anthill, a writers' colony that started in 2012 and has grown to include over a hundred writers.
The Anthill publishes narrative non-fiction, short fiction, poetry, photography and translation from China – our motto is 'following narratives, not the news'.
For a taster, check out a story from Sichuan during the 2008 earthquake, reminiscences from Beijing in 1989, or a family history of the first gaokao exam.
We were featured as a Danwei 'model worker' in 2014, and were shortlisted for a 'Golden Giraffe' award for best new writing in 2015 by TheBrowser.com.
In November 2015 we came out with an anthology of 33 stories and poems from the colony, While We're Here, published by Earnshaw Books.
Follow the Anthill on Twitter, Facebook or sign up to our weekly email digest. To contribute, email us your submission or idea and a brief bio.